[j_linea]
This summer I made this cute flowered inspired wedding invitations. I also did, the table numbers, the menu, and the gifts cards.
All the drawings are watercolor, all the patterns original and all the typography is handmade.
[j_linea]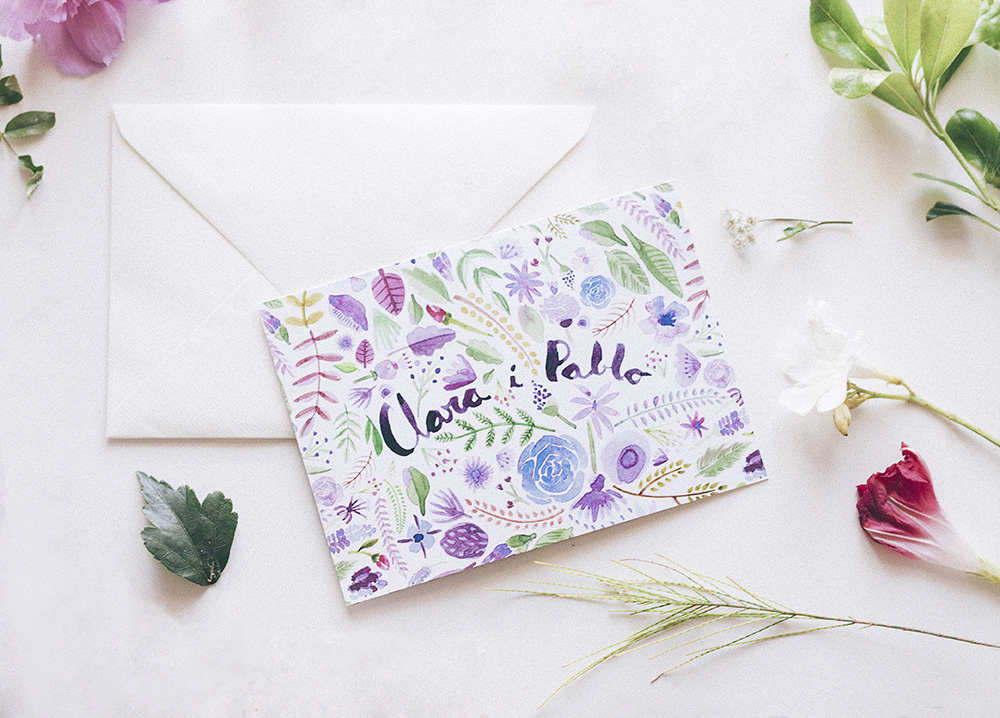 The wedding  invitation. printed in a soft purple cardboard.
The gift card with other pattern.
The pattern designs.
Some table numbers.
The tables decoration in front of the Mediterranean sea.
The menu.
The beer gift for the guests.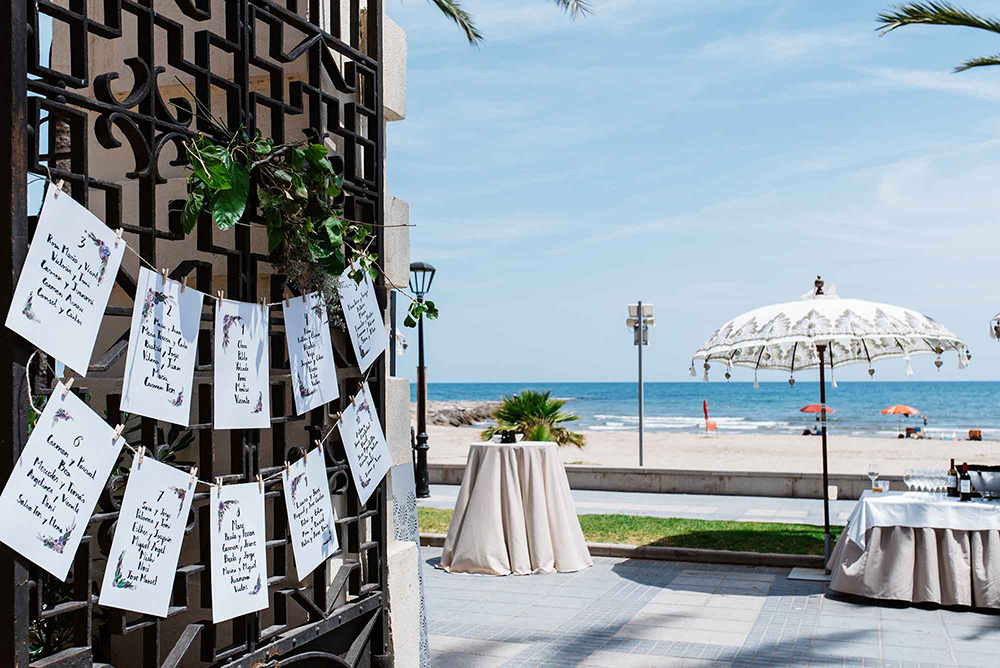 The tables organization. All the names handmade.
[j_linea]
If you liked the wedding and your are thinking of something original for your own, contact here : hola@couchoud.es
[j_linea]
[j_linea]
[j_linea]